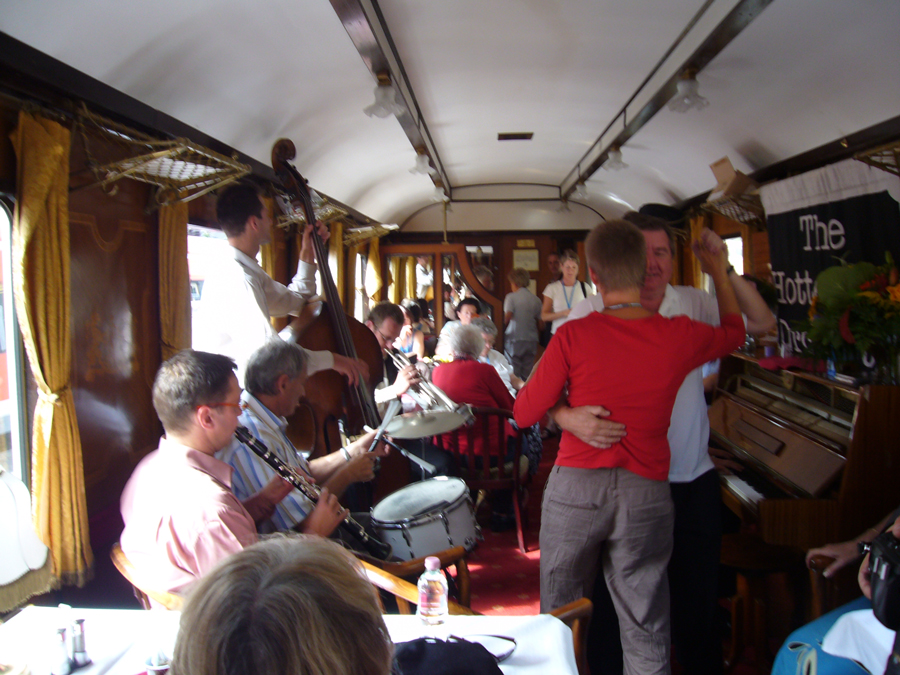 Dancing on board to the Hottentot Jazz Orchestra. Despite the emotional nature of the journey for the Kinder and their families, there was a wonderful atmosphere on the train with everyone mixing and relaxing over the 4 days of the voyage. Also making the journey were students who had won art competitions based on the concept 'Inspiration by Goodness', plus journalists, film makers, musicians and Nicky's daughter Barbara, her husband Stephen and two children Laurence and Holly.
Tom Berman, Israeli Kind with his original exit permit from 1939.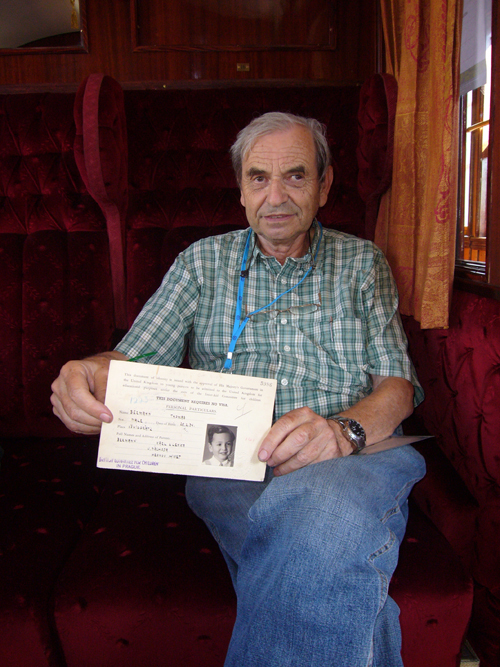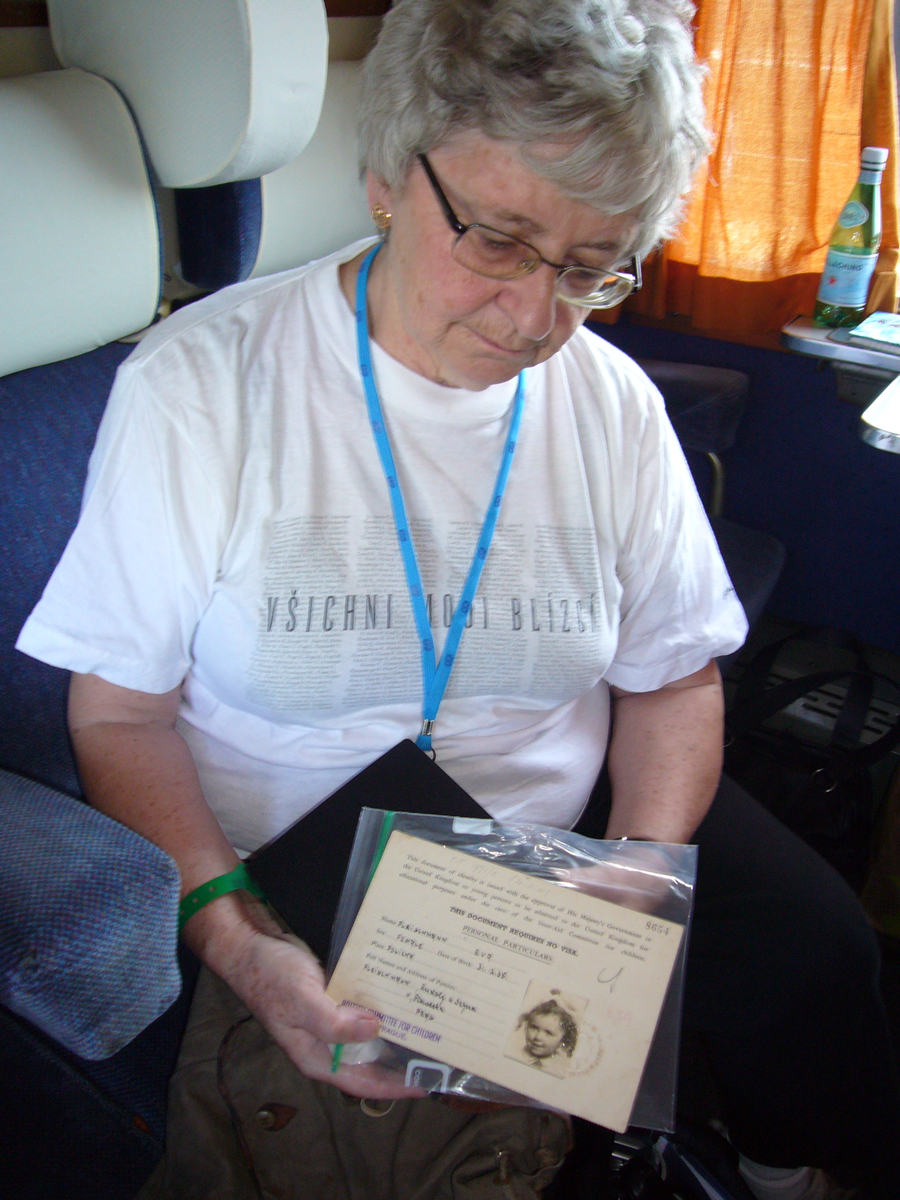 Eva Paddock, American Kind with her exit visa from 1939.