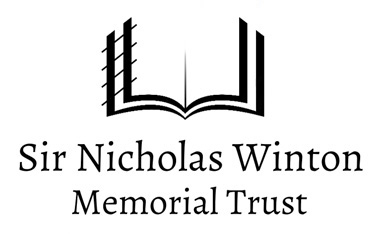 The Trust
The Sir Nicholas Winton Memorial Trust was set up on 29th October 2018 to hold the historic and more recent documents, photographs, artefacts and memorabilia of Sir Nicholas Winton. Its aim is to conserve the archive for the future to enable its use for educational and research purposes in order to promote Nicholas Winton's legacy and principles.
The current Trustees are all members of Sir Nicholas' family, who believed that these documents and artefacts had historic value and needed to be preserved intact for future generations.
They are: Barbara Winton (daughter), Stephen Watson (son-in-law), Laurence Watson (grandson), Holly Watson (granddaughter).
Requests for loan of exhibition materials, research questions, and other information related to Sir Nicholas' life and archive can be made to info@nicholaswinton.com
The Archive Contains:
Original documents
Copies of original documents and photos donated to international institutions
Correspondence
Photographs
Awards from UK, Czech, Slovak, German and other governments and international organisations
Memorabilia
Media interviews and programmes: audio-visual, audio, paper and digital.
A range of items from across the Archive are featured in the online exhibition on the life of Sir Nicholas Winton.